Our Story
The History of Stu and Gem
Stu and Gem knew each other for a couple of years before they started dating, socialising in the same circles through the bar Gemma worked at and the music venue Stu did sound for. Stu used to tell Gemma she was beautiful when she was working behind the bar when he was drunk (although he strongly denies this because he was drunk).
One October, Gemma came back to Guildford for a week to stay with her bridesmaid Liv DF having recently moved to London. They were drinking together at a lock in when Stu drunkenly asked Gemma on a date. Gemma tried to play it cool and eventually agreed to go for a cup of tea with him then played it uncool and rocked up at his house (invited) in the early hours every day that week.
They continued to have a long distance (an hour) dating relationship until that Christmas when they decided to become a couple. Struggling to be apart from Gemma for even one night (can you tell which one of us has written this), Stuart moved to London the following April where they have lived together ever since with a variety of housemates in a variety of areas. They now live in South London with their two furry children (cats).
The Wedding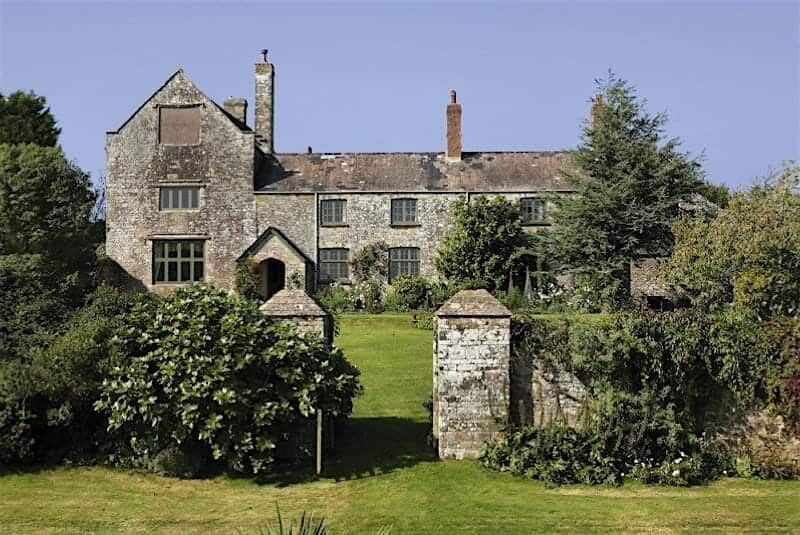 Saturday, March 7, 2020
1:00 PM
Attire: Wedding smart-casual. Please ensure you will be warm enough!
Ceremony and Reception
Ash Barton Estate
Ash Road, Braunton EX33 2NP, UK
We chose Ash Barton as we wanted to gather our family and friends in a setting where we could have a free rein and create a relaxed and fun vision for the day and into the night for party time.
The entire estate is ours and yours for the wedding to explore and enjoy so please do make the most of the beautiful grounds and the fun indoor sports area. We are hoping to have our marriage outside (weather dependent - there is a contingency don't worry). We would advise considering this when deciding on footwear and something warm for the ceremony - you can always change into jazzy footwear later on.
We will be filling you with yummy food throughout the day and evening, as well as providing a drinks reception and drinks with our main meal. The venue is excitingly BYOB so bring plenty of your drink of choice for the evening and we will have a cost price cash bar for any drink replenishment emergencies.
There is absolutely no curfew so if you are a party animal, prepare for a late one!
Due to the wedding setting, we are having an adult only wedding with the exception of a few pre-agreed children.
Wedding Party
Hugo - Co-Best Man
Stuart's Co-Best Man, oldest friend, biggest liability. Friends since the age of 7, Hugo is to blame for many of Stuart's fondest memories, worst hangovers and his crippling gaming addiction.
Bizzy - Co-Best Women & Celebrant
Bizzy, Co-Best Women (because Gemma demanded a responsible person) is one of Stu's closest friends, despite living and running a mildly successful (nationally acclaimed and award winning) theatre in Cardiff, Stu and Biz always pick up where they left off,. the bottom of a bottle and giving each other abuse. Biz also has a special role as Celebrant, mainly because she runs a theatre so you would hope she can read a damn script..
Sharon - Mother of the Groom
Sharon, Shazzer, Shazney, or simply The Ginger One. Stuart's long suffering mum, not because of Stu, who she will happily proclaim to all is her favourite child. Fiercely loyal, unending in her love and compassion, just don't mention Umpa Lumpas...
Ben - Groomsman
Ben went to school with Stu & Hugo and still sports the the same 90's schoolboy spiky quiff. The sensible one of the 3, a qualified accountant who refuses to bend the rules and cook the books for his friends, also known as useless. Good job he has a great sense of humour.
Dom - Usher
Dom is Gemma's older younger brother. They hung out so much in their early twenties that they were often mistaken for twins. Dom is a snowboarder so whilst we are hoping for sun on the day, Dom will likely be hoping for snow!
Matt - Usher
Matt (or Mattie as only Gemma calls him) is Gemma's youngest brother. Despite the 15 year age gap, Matt is so tall that Gemma has to look up at him. He is 16 in real life but we found this photo to embarrass him.
Olly - Groomsman
Olly and Stu lived together in Guildford for a number of years. Olly is Stu's goto tech for work, not because he is good.. just Stu likes to boss him about
Pacey - Groomsman
Stu and Pacey work together, and Pacey is to blame for Stu's recent hobby that has seen him explaining to friends and family why he owns a chain mail vest.. Keep Pacey away from open flames..
Russ - Groomsman
Russ is Stu's Bro in Law, father to Stu's beautiful nieces and husband to fellow bridesmaid Claire. Russ has been like a big brother to Stu for years, offering new music and always there to take the piss.
Helen - Lady of Honour
Gemma and Helen (Helga) went to school together, bonding in year 11 by drinking a bottle of champagne before their mock German oral exams. They share a love of chicken, fancy dress and pranking each other.
James - Gentleman of Honour
Gemma and James (Schmidt) made friends on a train at 13. Teenage street drinking, house parties and tacky holidays cemented their friendship and they are now much more sophisticated in their drinking venue choices.
Fiona - Mother of the Bride
Fiona has endured Gemma as a daughter for 31 years to date without turning grey. She is Gemma's most trusted confidant.
Steve - Father of the Bride
Gemma is Steve's favourite daughter and she has inherited her silly side from him (see photo). Steve is always on call to provide Gemma with his words of wisedom.
Claire - Bridesmaid
Claire is Stuart's older sister. A powerhouse of intelligence, drive and social justice, with a fondness for bourbon, weird dancing and being feisty can result in demonstrations of high kicks to the face, which tend to end with Claire on her ass rather than hitting the target.
Liv - Bridesmaid
Liv (drunk floor) made friends with Gemma by propping up the bar Gemma used to work at. Gemma decided one day her favourite customer and now friend should move to the other side of the bar. They now stand side by side in life.
Liz - Bridesmaid
Gemma and Liz met in a science lab at Leeds Uni. Liz loved Gemma so much she even proposed to her at Uni. Gemma followed Liz to Australia then Liz followed Gemma to work at The Challenge. Gemma hopes that one day Liz will follow her to live in London.
Jess - Bridesmaid
Jess and Gemma worked and played hard together for three years at The Challenge, spending as many Friday nights as possible at their local "The Walrus" or when it was too busy at the "weird cheese pub" where they were fed cubes of cheese by an eccentric lady in a floral bonnet.
Katy - Bridesmaid
Katy and Gemma also met at The Challenge, bonding over their joint love of cats and £12 bottles of prosecco. Lovers of a bargain, they were outraged when this increased to £14, but it fortunately hasn't put them off meeting up when they can to continue this tradition.
Lauren - Bridesmaid
Loz, Stuart's younger sister. If Claire was blessed with super intelligence and Stuart with incredible good looks, Loz inherited her Mother's unending love and compassion. Smell as she is known to Stu, true to her Wiltshire heritage will drink anyone under the table with a glass of Cider and Black in her hand.